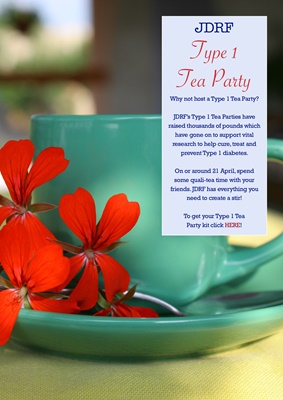 Why not host a Type 1 Tea Party?
JDRF's Type 1 Tea Parties have
raised thousands of pounds which
have gone on to support vital
research to help cure, treat and
prevent Type 1 diabetes.
On or around 21 April, spend
some quali-tea time with your
friends. JDRF has everything you
need to create a stir!
To get your Type 1 Tea
Party kit click HERE!
JDRF
Type 1
Tea Party