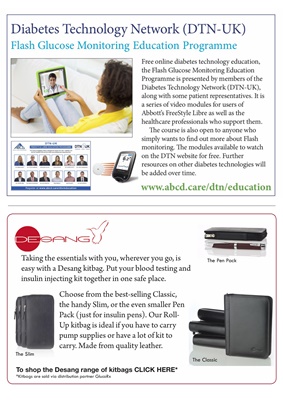 Choose from the best-selling Classic,
the handy Slim, or the even smaller Pen
Pack (just for insulin pens). Our RollUp
kitbag is ideal if you have to carry
pump supplies or have a lot of kit to
carry. Made from quality leather.
Taking the essentials with you, wherever you go, is
easy with a Desang kitbag. Put your blood testing and
insulin injecting kit together in one safe place.
The Pen Pack
To shop the Desang range of kitbags CLICK HERE*
*Kitbags are sold via distribution partner GlucoRx
The Slim
The Classic