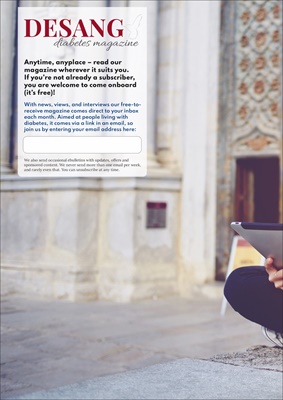 28
LIVING advertorial
Best care outcomes
To date, more than three million users have benefitted
from health data insights using Glooko's solutions,
which are trusted by global leaders in healthcare and
used in 31 countries across 22 languages. So what is it,
what does it do? By Sue Marshall
In June 2010, three internet
pioneers founded Glooko
because each of them had been
personally touched by diabetes
and wanted to develop an offering
that could leverage the power of the
internet, mobile connectivity and
big data analytics in order to deliver
applications to improve diabetes
management.
Today Glooko continues
to transform digital health by
connecting people with their health
care providers, enabling telehealth,
clinical research, and improved
collaboration. The California
company's software platforms
empower the management of
diabetes and related conditions by
collecting and unlocking the power
of data from blood-glucose meters,
CGMs, insulin pumps, connected
insulin pens, blood pressure cuffs,
nutrition apps, connected scales and
activity trackers-bringing insights
together in one place.
"The platforms are 'device
agnostic'," says CEO Russ
Johannesson. "By that we mean that
patients and their healthcare teams
have the freedom of choice to use
whatever device they want, and we'll
be able to present their data in a way
that is useful for everyone involved
to assess and improve control. We
now cover 95% of all diabetes devices
out there. We believe that a person
should be able to share their data as
they see fit."