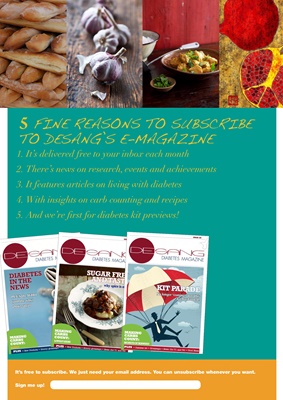 5 FINE REASONS TO SUBSCRIBE
TO DESANG'S E-MAGAZINE
It's free to subscribe. We just need your email address. You can unsubscribe whenever you want.
Sign me up!
1. It's delivered free to your inbox each month
2. There's news on research, events and achievements
3. It features articles on living with diabetes
4. With insights on carb counting and recipes
5. And we're first for diabetes kit previews!