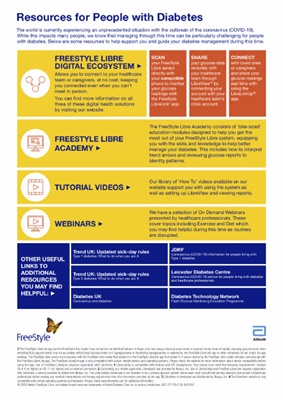 LIVINGLIVING
Compared to other
products the accuracy
of the Solo system
has been tested and
shown to be the
most consistent and
accurate tubeless
pump for basal and
bolus insulin delivery.
- Prof Nick Oliver
"
ABOVE: Accu-Chek Solo Micropump system worn on the back of an
arm. RIGHT: The micropump (H6cm, W4cm, D1cm) with the PDM.
translucent baseplate, the cannula itself
and the insulin reservoir. The system has
durable components too, such as the
reusable base and the separate handheld
PDM. With insertion being less complex
than with other pumps and, having no
tubing, the Solo is ideal for children, the
very active or the old and frail as it is
simply easy to use.
Anyone with sense would want to
know about the accuracy of dosing
from any pump device. Says Oliver,
"The accuracy of dosing and the results
of the subsequent control are vital for
user acceptance and may be a factor
that is extremely important in pump
choice. Compared to other products the
accuracy of the Solo system has been
tested and shown to be the the most
consistent and accurate tubeless pump
for basal and bolus insulin delivery**.
Another parameter that has been studied
in pumps - particularly patch pumps - is
the detection of occlusions. Again, against
competitor products Solo rated highly***."
The PRO Solo Study is currently
running across Europe in four countries
and should deliver more evidence within
the next few months, once the results
have been studied. In this study the
outcome is not solely a reduced HbA1c
result, but also user acceptance. Adds
Oliver, "Choice itself matters to the people
who have to use these devices. Ease of
use, a lack of tubing, good results in terms
of control, it will be great to see what the
study confirms."
Micro control
Looking to the future Dr Oliver says,
"Patch pumps or - or micro pumps - are
discreet, arguably much more discreet
than 'tubed' pumps. They are also
increasingly connected to other diabetes
management devices, other CGMs and
apps, which reduces the burden of manual
inputting of data tracking ups, downs
and overall control. They can potentially
KIT
REPORT