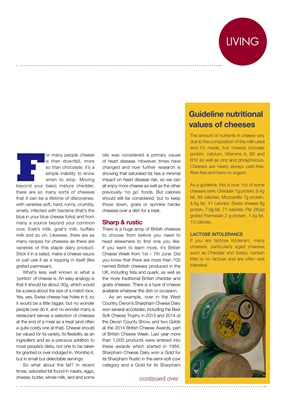 P
eople have been eating
certain seaweeds
since the dawn of
time - there's a lot of
the stuff been found
in fossils proving how long it's been
gracing the world's seas. It's a regular
element in some cuisines especially in
Asia. In Japan sheets of dried seaweed
are used to wrap sushi and you may be
familiar with crispy fried seaweed from y
Seaweed - why wouldn't you?
LIVING
continued over
Nutritional
information for Kelp
Kelp is very low in cholesterol, calories
and has zero carb value. It's a good
source of dietary fibre, Vitamin C, Vitamin
B5, Vitamin K, Zinc, Copper, Riboflavin,
Folate, Calcium, Iron, Magnesium and
Manganese. Kelp is the only source
of natural vegetable Vitamin D and it
contains at least 70 vitamins, enzymes,
minerals, trace elements and proteins.