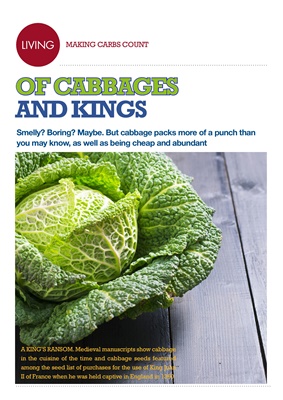 LIVINGLIVING MAKING CARBS COUNT
Smelly? Boring? Maybe. But cabbage packs more of a punch than
you may know, as well as being cheap and abundant.
OF CABBAGES
AND KINGS
A KINGS RANSOM. Medieval manuscripts show cabbage
in the cuisine of the time and cabbage seeds featured
among the seed list of purchases for the use of King John
II of France when he was held captive in England in 1360.