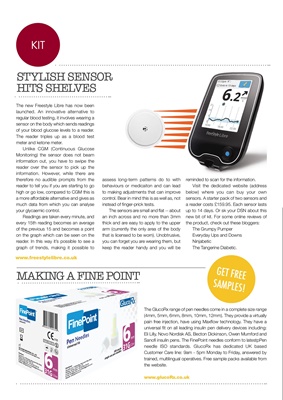 KIT
STYLISH SENSOR
This piece of kit is not yet available,
but it is coming soon. Read our next
issue where there will be more information. Also, start talking to your
DSN about it, or visit the website
(below) where you can buy your own
sensors. A starter pack of two sensors and a reader
costs £134. Each
sensor lasts up to 14 days.